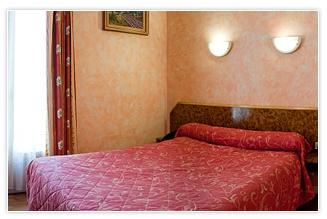 Legendre Hotel Paris
The location of the Hotel Paris Legendre, its excellent value for the money, its quality of service, and long tradition, in typical Parisian taste with warm and welcoming atmospheres, make this establishment a truly ideal destination for any type of travel or traveller, be it business or pleasure.

Well served by subway lines, a short distance from the Étoile and Sacré Coeur, the hotel is in a quiet area that's worth exploring, not far from the city centre and shopping areas.
Inside, in our great tradition of decoration, our professional and experienced staff is always available to offer you any information you need along with a wide range of services: nearby public parking with no need for advance booking, night watchman, and modern technologies.

Pets can stay free on request.

Discover our 32 rooms, their comfort and the charm of a traditional hotel, perfect for your next vacation in Paris or to offer a place to relax after a busy day.